Greetings from South Bohemia, with the first ever Christmas recording from Andrea Gerák!
I am singing these songs live, in wonderful places with wonderful acoustics in Bohemia, like the medieval fairy tale town Český Krumlov .
You can hear the raw recording, without cuts and studio work – just as if you were standing there with me in that moment, listening to me singing and looking at what I can see, through the camera.
The tracks will be published one by one, as the right moment presents itself for singing, in December of 2017.
First song is Byla cesta, byla ušlapaná, which is from another part of Czechia: a Moravian traditional Christmas coral. It talks about St. Elizabeth telling to Virgin Mary that she should not travel to the church for the mass because of the birth she is about to give.
LYRICS (CZECH)
BYLA CESTA, BYLA UŠLAPANÁ.
KDO JU ŠLAPAL? MATKA KRISTA PÁNA.
POSTŘETLA JU TAM SVATÁ ALŽBĚTA:
KAMPAK KRÁČÍŠ, SESTŘIČKO MÁ MILÁ?
KRÁČÍM, SESTRO, KRÁČÍM DO KOSTELA,
POSLÚCHAT MŠE SVATÉHO NEŠPORA.
NECHOĎ, SESTRO, NECHOĎ DO KOSTELA,
POVÍDAJÚ, ŽE PORODÍŠ SYNA.
I made this recording in Český Krumlov , under the arcades of the City Hall building. As live as it can get: with tourists passing by (one of them giving me with thumbs up: "Good!"). At the end you can hear me saying: "Alžběta!", because a family with a small boy and two baby twins who are all fans of mine (yes, the kids too, already!), were listening and the father (who was humming along for a few seconds) came closer to me, holding the girl called Alžběta. This is the Czech version of the name Elizabeth.
The video you can see here is also Cesky Krumlov: on the second Advent Sunday, we had such a beautiful snow. My singing and the whole sound is a little bit different. You will get the audio of that video as a download bonus.
DOWNLOAD INFO:
As a default bonus you also receive a surprise song, plus a few original photography by Andrea Gerák, like these ones:
Determine how much you want to pay – no amount is too small or too big. Your contribution will help me to create more recordings and in a more professional quality, at beautiful locations.
AND, more importantly, you will get so much more than just songs!
Click on "Buy", then type the price into the $ field. It goes via PayPal.
*****EXTRA BONUSES*****
For various amounts, I created some extra bonuses for you, which you receive separately from the download.
If you buy any songs on this site, in any combination, you will get these additional perks:
Kolibri EUR 5,- (up to 5 tracks)
A handwritten card from me, the real paper stuff, via the old school Post Office!
Become a Kolibri for EUR 5.- now
*********************************************
Nightingale EUR 10.-
Plus
– A PERSONALIZED video message with a song for you or for a loved one you want to surprise for an occasion.
Become a Nightingale for EUR 10.- now
***********************************************
Lark EUR 20.-
Plus
– A small present from my photo gift store at http://www.zazzle.com/andreagerak* like: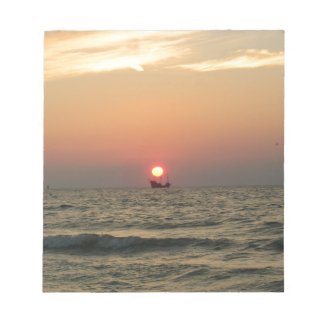 Sunset with pirate boat notepad
Become a Lark for EUR 20.- now
*********************************************
Seagull EUR 50.-
Plus
– One CD of your choice:
This Way, Sweetheart! http://a.co/ffDReBS or
Lonely Is The Bird http://a.co/gWQWCZH
Become a Seagull for EUR 50.- now
*********************************************
Hawk EUR 100.-
Plus
– I create a UNIQUE, PERSONALIZED gift for you: with the name, text, logo of your choice
Perhaps yummy chocolate?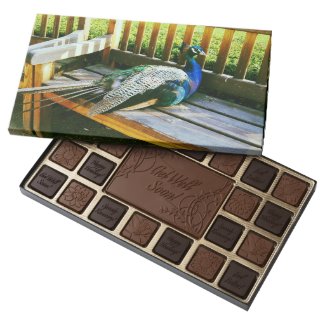 Peacock on the bench 45 piece box of chocolates
Become a Hawk for EUR 100.- now
*********************************************
Eagle USD 200.- (Now it gets really exciting!)
Plus
– If you are visiting the town where I am (in the end of 2017, my base is the absolutely gorgeous Cesky Krumlov, Czechia, but it can be in Prague, Brno, Karlovy Vary, Vienna, Salzburg, Budapest or somewhere else in Hungary…), I will be your personal guide for one day: I show you not only the tourist attractions but spots that only locals know, take you for a nice lunch, and we can talk about all kind of things.
Of course, you will also have a chance to hear me singing at one of these beautiful spots that you can see here on my site.
How awesome would it be to meet!!
Become an Eagle for EUR 200.- now
*********************************************
Condor EUR 500.-
Plus
– I will sing at your event! Family, corporate, community or social occasions, anywhere in Hungary, Austria, Czechia, Slovakia, in Poland around Krakow or Wroclaw, and in Germany, East from the Stuttgart-Berlin line.
See some references of my performances: https://andreagerakmusic.wordpress.com/booking
Become a Condor for EUR 500.- now
*********************************************
Swan USD 1000.-
– I will sing at your event! Family, corporate, community or social occasions, anywhere in Europe. (Outside of Europe, we will have to figure out the travel)
Become a Swan for EUR 1000.- now
I hope you got inspired.
*****Boldog karácsonyt*****Merry Christmas*****Veselé vánoce*****God jul*****Fröhliche Weihnachten*****
–Andrea
CONTACT: http://bit.ly/2iUpoYs
Listen again: